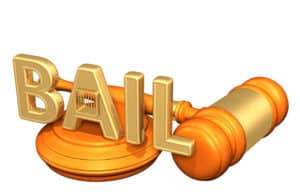 Have you or someone you know ever been to jail? It can be a long and stressful process, and sometimes you may need to bail someone out. That being said, if you're unfamiliar with the process, it's important to study up on it in case that time comes. In this post, we'll go in-depth about the steps needed to bail someone out of jail.
Find out If the Person Is Detained
The first step is to gather information about whether your loved one is detained. When arrested, they can either be released or detained. If detained, then they can spend days in jail before they see a judge. You'll want to also understand if bail is needed. Finding out if your loved one is detained helps you gather the info you need to act quickly.
Find out Where They're Detained
The next step is to understand where they are at. There can be multiple holding facilities, especially in a large metropolitan area. When you speak to the person who was arrested, be sure to ask where they're detained.
Determine Booking Status
You'll next want to find out the booking status of the one in jail. The booking process can be lengthy, and it involves photographs, fingerprints, and sometimes paperwork. In fact, the one arrested might have to wait several hours to start the booking procedures.
Check the Website
Another tip is to check the website of the court. If you haven't received a call yet but know where they are held, then the court may keep a record of the booking process on their website. This can help you stay updated on the status of your loved one.
Find Out If Bail Is Needed
At the arraignment, it will then be determined whether bail is needed. On many occasions, the defending attorney (or public defender) may fight for you at the arraignment and claim that the defendant should be released under his or her own recognizance. That means the court trusts the defendant to return for the actual court date without holding a bond amount to make sure the person returns.
Determine Bail Amount
Next, you'll want to determine the bail amount that is set by a bail schedule, which provides the recommended bail amount for each criminal offense.
Study Up On Bonds
If you're unfamiliar with the different bonds out there, then it's now time to understand how they differ. When looking to bail someone out of jail, you have these options:
Private bail bonds

Public bail bonds

Signature bond or own recognizance

Property bonds
Check Whether You Can Use a Bondsman
If bond is needed, then you might consider using a bondman. However, they aren't allowed in some states, so you'll want to learn this information beforehand. Illinois, Kentucky, Oregon, and Wisconsin are the only states where bail bondsmen are illegal.
Consider a Signature Bond
Especially in areas where bondsmen are not allowed, you also have the option of a signature bond. This involves signatures from a number of people, typically friends and relatives, to verify that they're covering the bond without actually turning over the funds at that moment. If the accused doesn't show up to court, then those who signed are liable to pay the bond amount.
Consider Bail Bondsmen
If bail is needed, especially a high amount, then you may not have the funds to bail your loved one out. This is where bail bondsmen make a living. A bondsman will pay the bail amount, then be paid back once the defendant goes to court. There is a fee for this service, but it is a relatively low percentage of the overall bail amount.
Plan Ahead
If you know that you will need to use a bondsman, then it's smart to contact them sooner rather than later. In fact, doing so will allow the bondsman to appear at the arraignment. This can greatly reduce the time the accused spends in holding.
Pay the Bond
Once the person has gone through the booking procedures and is finally booked, you then want to pay the bail if you have the bail amount. Once completed, the person can be released. After that, you want to ensure that they show up on their court date.
If you're looking to work with a trusted bondsman in the Mississippi Gulf Coast area, then D&D Bail Bonds is who you can depend on. We have locations all over and we can bail your loved one out in no time! Contact us today to learn more!