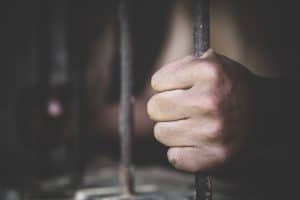 Someone you care about is in jail, and you're desperate to get them out as quickly as possible. But there's one problem: You don't have any money. What do you do?
Do you ask a friend or family member to borrow some cash? Take out a payday loan? Pawn some of your stuff to get the money for bail? When you're strapped for cash, how do you get someone out of jail?
Read on. The bail agents at D&D Bail Bonds share a couple of options below.
Option 1: Find Out Whether the Defendant Can Be Released on Their "Own Recognizance"
An own recognizance bond, also referred to as OR release, is a type of no-cost bail. But OR bonds don't work for everyone since they depend on the defendant's past record, the severity of the alleged crime, and most importantly, the presiding judge's determination of whether the defendant may be a flight risk.
So what exactly is an OR bond, and how does it work?
OR Bond: What It Is
When an individual is released on their own recognizance, this means that the judge agrees to release the defendant from incarceration on a written and signed agreement — a bond. That agreement stipulates that the defendant must show up at their scheduled court appearances until the case is closed.
The judge can also impose other conditions on the defendant's release if he or she sees fit. Essentially, the defendant secures release from jail without having to supply money or property for bail. It's important to note that an OR bond is like any other type of bail: the defendant must comply with the terms of bail or risk being taken back into police custody.
How an OR Bond Works
Only the defendant can request and obtain release on their own recognizance. Once the defendant requests an OR release, the judge — and, typically, a pretrial officer or OR officer — will determine whether the individual is eligible. This decision is based on a number of factors related to the alleged crime and the defendant's personal history and conduct. If the judge grants the OR bond, the defendant will sign the necessary agreements before being released from jail.
Option #2: Secure a Bail Bond From a Licensed Bond Agent
If you're strapped for cash but really need to get someone out of jail, a licensed bond agent can help you secure a bail bond. But working with a bail agent isn't completely free: you'll need to pay a nominal fee to the agent to get a bail bond.
That fee is nonrefundable and typically amounts to approximately 10% of the defendant's total bail amount. In most cases, you'll also need to supply some type of collateral — typically high-value personal property. This assures the judge that the defendant will appear in court as instructed.
But what if you don't have the cash to pay the bail agent's fee? Don't give up hope just yet. Many bail agents will work with you to construct some type of payment plan that works with your budget. If you have a good relationship with someone who has good credit, you may also be able to use that person as a co-signer for the bond.
In some cases — depending on the agent's discretion — a bail agent may also allow you to furnish a percentage of the required fee upfront. You'll then need to pay the rest of the fee over time or in a lump sum at a later date. Keep in mind, though, that this particular option isn't available with every bond agent. You'll need to discuss your situation with the agent to determine whether partial payment is even an option.
Need to know more about bail bonds and how the process works? Check out our frequently asked questions for more information.
Need to Bail Someone Out of Jail?
If you need to get a loved one out of jail fast, rely on our team at D&D Bail Bonds. We serve the entire Mississippi Gulf Coast, and our licensed agents are available 24 hours a day, seven days a week for your convenience. For fast bail bond assistance, call our Gulfport, MS, office today at (228) 539-0700 or contact us online, and we'll be in touch.