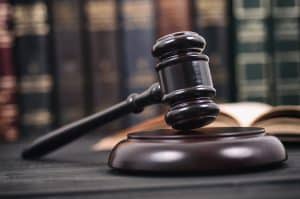 If you or your loved one were recently arrested, you may feel overwhelmed trying to figure out your options. Although the legal system can be scary and confusing, you have many ways to ensure you or your loved one can await trial at home. If you need assistance posting bail, a professional bail bonds agency can help.
What Is Bail?
Simply put, bail is the dollar amount that you must pay in order to leave jail. Bail is set according to a bail schedule, or a list of rules that states how much the defendant must pay based on the severity and nature of their crimes. For instance, the state of Mississippi requires that serious offenses such as rape, arson, and obstruction of justice (interfering with a judicial proceeding) receive higher bail amounts. Having a long and complicated criminal background, a history of failure to appear in court, and poor standing in the community puts you at risk for being denied bail.
3 Steps to Posting Bail
If you and your family cannot produce the cash amount required to post the full amount of your bail, you might worry that your only options are to await trial in jail or face expensive legal services. However, most folks have valuable forms of collateral and enough cash to work with a bail bondsman. Here is a quick break down of what happens when you post bail using a bail bonds agency:
1. Contract an experienced bail bondsman
Working with a bail bonds agency is the simplest and safest alternative to posting bail in cash. The Mississippi Department of Insurance dictates that clients must pay a 10% premium on the total bail amount to receive a bond. You or your loved one will contract your bail bondsman by paying this fee as compensation for their services.
Your bail bondsman plays an important role in determining what items you can use to bond yourself. For example, if you are a Mississippi landowner, you may be able to secure your release from prison using a property bond. Working with a bail bondsman is a fast way to clarify whether you are eligible for this type of bond. Unlike defense lawyers who charge hundreds to thousands of dollars, bail bondsmen do not charge for their services by the hour. Many bail bonds agencies also offer payment plans at a premium fee.
2. Provide at least one form of collateral
A bail bonds agency will ask you to provide one or more forms of collateral. Collateral is defined as physical possessions of value that you agree to surrender if you fail to appear in court. Additionally, you can combine collateral with cash.
These items qualify as collateral:
Boats, motorcycles, and automobiles with the title in your name
Houses in good condition (mortgage paid off)
Jewelry (diamond rings and precious stones)
Silver and gold bars
Artwork
Electronics (computers, phones, sound systems, etc.)
Firearms
Stocks and bonds (on disks and hard drives)
3. Attend your court hearings
This last step cannot be stressed enough. Failure to appear in court leaves your bail bondsman liable to pay your remaining amount of bail. Cooperating with the court allows you to repossess the collateral and cash offered to your bail bondsman.
D&D Bail Bonds is here to support you and your family
D&D Bail Bonds understands that dealing with an arrest places you and your loved ones under an incredible amount of stress. This is why we have made working with our team of experienced bail bondsmen as easy and financially affordable as possible. We offer payment plans for clients in need as well as free consultations. Our mission is to help folks on the Gulf Coast await trial in the comfort of their homes without breaking the bank. Give us a call today at 228-539-0700 so we can assist you!