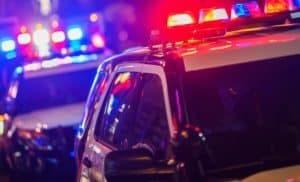 If you or a loved one is arrested and cannot afford bail, a local bail bond company is your only shot at freedom before the trial. For a small monetary fee, a bail bond agent will secure a quick jail release. These agents are experts. They know how to file the appropriate paperwork and ensure you meet your obligations once released.
Still, there are a few dos and don'ts when working with a bail bond agency. Let's dive into those now.
Avoid the Wrong Bail Bond Agency
You're sitting behind bars and possibly freaking out internally. It's common to be confused and scared. In such a state, mistakes are commonplace. You want to do your best to hire the right bail bond agency, though. Here's how:
Ask to See Licensing – Typically, bail bond agencies will have their license framed and clearly on display in their office. If not, ask to see the license and get the license number. If they cannot provide a license, walk away.
Check the Office – A professional bail bond agency will act like a business. Their office will be nice, neat, and clean. If not, it's likely a fly-by-night operation.
Reviews – Check online for reviews or ask for a recommendation from friends and family.
Do Not Call Loved Ones
Of course, you'll want to speak with a friend or family member after being arrested. However, calling a loved one before a bail bond agency can slow down the entire process. Most booking stations only allow a single phone call. Call a bail bond agent to kickstart the process faster.
For 24/7 bail bond services in Harrison County, call D&D Bail Bonds. You can reach a licensed, experienced bail bond agent day or night at 228-539-0700!