Expert Bail Bonds Agency in D'Iberville, MS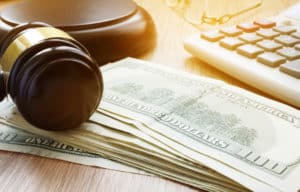 In most criminal cases, a bond is set by the court. If you have the money, then you're golden. You can pay your bond and be out from behind bars that very day. Most, however, do not have the funds readily available. In such cases, you'll need the help of an expert bail bond agency in D'Iberville, MS. You need D&D Bail Bonds!
Expert Bond Agents in D'Iberville, MS
At D&D Bail Bonds, we've built a team of expert bail bond agents who know their stuff. Each member of our team is licensed, certified, and experienced in the bail bond agency. We're here to help you achieve a quick jail release—no matter the charges or situation.
24/7 Bail Bonds Service
Since day one, D&D Bail Bonds has built a reputation for 24-hour bail bond services in D'Iberville, MS. Our office is open to the community around the clock. We're here to help you handle your case and achieve a favorable outcome.
Our 24/7 bail bond services are here to help you with:
Quick Jail Release
We built our business around achieving a quick jail release for our clients. Whether you're facing a misdemeanor or a felony, there's no telling what could happen when you're sitting in a jail cell. Our experienced bail bond agents will work tirelessly to push the paperwork through and work with the jail to secure your fast release.
About D'Iberville, MS
The city of D'Iberville, MS is just north of Biloxi, across Back Bay, and remains a relatively small city overall. Whether you're using your freedom to visit the boat launch or one of the many casinos, D'Iberville offers plenty.

You'll find 24-hour bail bond services in D'Iberville, MS, from D&D Bail Bonds year-round. Just call 228-769-5595 today!