Escatawpa, MS #1 Bail Bonds Agency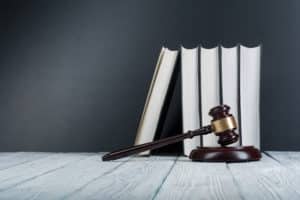 Your need for 24-hour bail bond services in Escatawpa, MS, is not lost on our team. It happens to the best of us. When mishaps occur, and you find yourself on the wrong side of the law, know that D&D Bail Bonds is here 24/7 to provide expert bail bond services. We work quickly and efficiently to acquire a quick jail release from any local holding facility.
Expert Escatawpa, MS Bond Agents
Here at D&D Bail Bonds, we work with families and individuals to ensure a quick jail release. With vast experience providing bail bonds to the community, our team is better able to address your concerns. We are experts. Your peace of mind and freedom are our top priority. From the moment you call, you become our main concern.
24/7 Bail Bonds Service
The need for professional bail bonds is an around-the-clock situation. Here at D&D Bail Bonds, we use our vast experience to provide 24-hour bail bonds to members of the community. When you call, we immediately begin preparing your bond. You could call at midnight, and someone will answer!
Quick Jail Release
Over the years, we have worked with every holding facility, judge, and law enforcement professional in the area. We know how to secure a quick jail release using our experience. When you need results, call D&D Bail Bonds. No one can guarantee a faster release from a jail cell.
About Escatawpa, MS
In 2010, Escatawpa was still quite small. With just over 3,700 residents, our little community was known for its Choctaw Indian roots and culture. Today, the area has grown, and we have new homeowners, business owners, and more settling in the area.

When you need 24-hour bail bonds in Escatawpa, MS, you need D&D Bail Bonds. Give us a call at (228) 539-0700. We work with families who need solutions, not excuses! We serve entire Escatawpa, MS 39552, 39562.