Expert Gautier, MS Bond Agents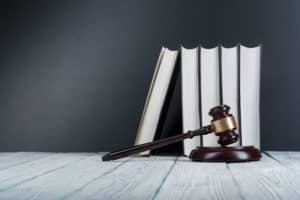 If the presiding judge has set your bail, you're likely looking at the amount and gawking in horror. Few families in the region can afford to post bail immediately. What are you to do? You cannot sit in a jail cell—it's is dangerous and humiliating. Instead, call D&D Bail Bonds. We offer 24/7 bail bond services in Gautier, MS. We'll ensure a quick jail release for you or your loved one!
24/7 Bail Bonds Service
By the time bail has been posted, the defendant has been moved to a jail cell. After all the processing is complete, it can be quite late at night. That means that you need options around the clock. D&D Bail Bonds offers 24/7 bail bond services in Gautier, MS. Whether it is midnight, the weekend, or a holiday, our licensed bond agents are a quick phone call away!
Quick Jail Release
Everyone wants to ensure a quick jail release. By spending your time outside of a cell, you can better prepare your defense and make sure all your priorities are in order. You need a quick jail release in Gautier, MS, and D&D Bail Bonds can ensure you have that option available!
About Gautier, MS
Gautier, located in Jackson County, is part of the Pascagoula Metropolitan Statistical Area. We are within driving distance from almost all major points, including Ocean Springs and Moss Point. When you are this close to the beach, it is easy to lose yourself in the surf and enjoy some fantastic seafood on the weekends.

Secure a quick jail release with 24/7 bail bond services in Gautier, MS. Call D&D Bail Bonds for around the clock service and support at (228) 467-0821! We serve entire Gautier, MS 39553, 39564.