Best Bail Bonds Agency in Long Beach, MS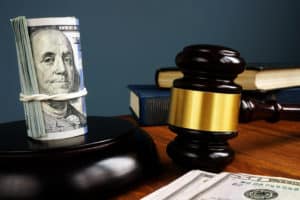 Whether stuck in jail for misdemeanor or felony charges, everyone deserves a chance to post bail. At D&D Bail Bonds, we give you that opportunity. Our 24-hour bail bond services in Long Beach are available to everyone in the community. If the judge sets bail, give us a call. We'll help you secure a quick jail release anytime!
Expert Bond Agents in Long Beach, MS
From day one, we knew our team had to set us apart. We needed the absolute best and brightest in the bail bond industry. That's why we hired expert bail bond agents from the get-go. Each one is certified, licensed, and committed to the community.
24/7 Bail Bonds Service
The moment we opened our doors, we started offering bail bond services in Long Beach, and we never stopped. To this day, we offer 24/7 bail bond services in the city and surrounding area. You can call at midnight, on a weekend, or even in the middle of a holiday dinner. We'll answer!
Quick Jail Release
There's just one thing on your mind after an arrest. You want a quick jail release. We can help you there. Our experienced agents know the job. They know what paperwork must be completed, who it goes to, and how to get it there quicker. You'll be out from behind bars fast!
About Long Beach, MS
Long Beach, just west of Gulfport, is conveniently located for a jaunt on the water or a visit to the Long Beach Wheel Way. Either way, you'll have a fun time filled with sun, sand, and warmth once you're out of jail.

For 24/7 bail bond services in Long Beach, contact D&D Bail Bonds. We're available day and night at 228-769-5595. Please do not hesitate to call!