Moss Point, MS #1 Bail Bonds Agency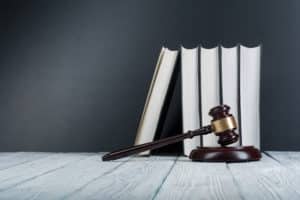 At D&D Bail Bonds, we built our business on availability. Members of our team are available 24/7 to handle your inquiries regarding bail bond services in Moss Point, MS. From the early morning hours to the middle of the night, one call is all it takes. From there, we can secure a quick jail release. No other bail bond agency is this committed to your success or peace of mind!
Expert Moss Point, MS Bond Agents
D&D Bail Bonds hires the best of the best. When it comes to bail bond services in the Moss Point, MS, area, our team is knowledgeable and committed to helping families overcome difficult situations. We work tirelessly, around the clock, to offer the best bail bond services possible.
24/7 Bail Bonds Service
When you require assistance, peace of mind, and efficient bail bond services, D&D Bail Bonds is here at any hour for you. Our licensed bail bondsmen work around the clock to help the community. When you call, we immediately begin preparing your bond. From there, we can help you secure a quick jail release.
Quick Jail Release
Everyone wants a quick jail release in Moss Point, MS. Sitting behind bars is a humiliating and often dangerous experience. You deserve your freedom so that you can prepare for the upcoming trial and be with your family. Give us a call. We'll ensure a quick jail release.
About Moss Point, MS
Moss Point, located in Jackson County, was hit by Hurricane Katrina. The region was flooded and destroyed. However, in recent years, the area is beginning to grow in popularity once more.

Homeowners are returning. Businesses are doing well. Moss Point is back on the map. For 24/7 bail bonds in Moss Point, MS, call D&D Bail Bonds at (228) 769-5595. We are fully committed to your needs! We serve entire Moss Point, MS 39562, 39563.