Pascagoula Bail Bond Service Gets You Through The Bail Bond Process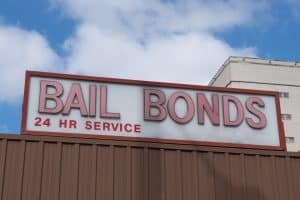 Navigating the bail bond process in Pascagoula can be a daunting experience, but with D & D Bail Bonds, you're not alone. We understand the urgency and the stress that comes with arranging bail, which is why our Pascagoula Bail Bond Service is designed to streamline the process with efficiency and compassion. From the moment you contact us, our dedicated team works diligently to ensure a smooth journey towards securing your loved one's release. Our local presence in Pascagoula, MS, means we're familiar with the community and legal nuances, ensuring a tailored service that anticipates and navigates any potential hiccups. Trust in our commitment to bring your loved one home quickly and with the utmost care.
Bail Bonds Agency in Pascagoula, MS
At D & D Bail Bonds, we believe in a world where a call for help is met with immediate, expert assistance. As a premier Bail Bonds Agency in Pascagoula, we embody this belief with round-the-clock service tailored to your unique situation. Our agents are not only highly skilled in the art of bail bonds but also ingrained with a deep understanding of the local legal system. We turn complexity into clarity and uncertainty into understanding, ensuring that your path to securing bail is as seamless as possible. With D & D Bail Bonds, you gain more than just a service; you gain a partner who stands steadfast by your side, advocating for your peace of mind and your loved one's freedom.
Fast, 24/7 Bail Bonds Service
Time is of the essence when it comes to bail, and at D & D Bail Bonds, we operate with an unwavering sense of urgency to provide Fast, 24/7 Bail Bonds Service. Regardless of the hour or situation, our doors and lines are open to you, delivering swift and decisive action to secure your loved one's release. Our process is fine-tuned to eliminate delays, with agents ready to navigate the complexities of bail requirements on your behalf. Our promise to you is a service that's not just fast, but also reliable and attentive, ensuring that when the unexpected happens, the support you need is just a phone call away.
Expert Bond Agents near Pascagoula, MS
Expertise matters, especially when freedom hangs in the balance. Our Expert Bond Agents near Pascagoula, MS, bring a wealth of knowledge and experience to the table. Each agent is meticulously vetted and equipped to handle even the most challenging bail scenarios. With D & D Bail Bonds, you have access to specialists who are not only experts in the field but also dedicated advocates for your rights and swift resolution. We take pride in our craft, ensuring that every client receives the expert guidance and support necessary to navigate the bail process with confidence and ease.
Quick Jail Release Pascagoula, MS
When the unexpected lands a loved one in jail, the need for a Quick Jail Release in Pascagoula, MS, becomes paramount. D & D Bail Bonds stands ready to act as your swift conduit to freedom. We specialize in expediting the bail process, leveraging our local expertise and relationships to facilitate a faster release. Our agents understand that every moment counts, and we work tirelessly to reunite you with your loved one as quickly as possible. Our streamlined procedures and attentive service are designed to alleviate your burden and expedite the path to a quick jail release.
About Pascagoula, MS
Pascagoula, Mississippi, known for its rich cultural tapestry and vibrant community, is a city where Southern charm meets coastal living. As part of the Mississippi Gulf Coast, Pascagoula is not just a hub of maritime activity but also a town steeped in history and resilience. The city's legal system, reflective of its community values, demands a bail bonds service that is equally reliable and respectful of its people's needs.
Get Out Of A Tough Spot With D & D Bail Bonds
When life throws a curveball, and you or a loved one ends up on the wrong side of the law, it's critical to have a dependable ally who can help navigate the complexities of the bail system. D & D Bail Bonds is that ally. With our extensive experience, 24/7 availability, and commitment to swift, compassionate service, we stand as the best bail bonds agency in the Mississippi Gulf Coast and Gulfport. We're not just a business; we're a team of caring professionals who see our clients as family and strive to ensure their swift and dignified return to freedom.
If you require bond services in Pascagoula, MS, or anywhere on the Mississippi Gulf Coast, reach out to D & D Bail Bonds at 228-769-5595. Experience the peace of mind that comes with exceptional bond services. We're here for you, any hour, any day.