Saucier, MS Bail Bond Service Gets You Through The Bail Bond Process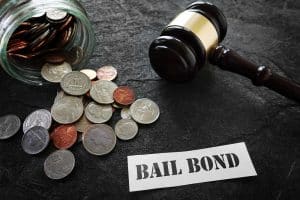 In Saucier, MS, finding yourself or a loved one in need of bail can be a daunting experience. D & D Bail Bonds is here to lift the weight off your shoulders. Our local bail bond service is your compassionate ally, available around the clock to navigate the complexities of the bail process with you. With our extensive experience and community-centered approach, we pride ourselves on delivering not just bail bond services, but a lifeline to those in distress.
Our prompt, professional, and personal touch ensures that your journey through this challenging time is met with understanding and efficiency. Let us be your trusted partner, delivering peace of mind when you need it most.
Bail Bonds Agency in Saucier, MS
Freedom is just a phone call away with D & D Bail Bonds, your premier Bail Bonds Agency in Saucier, MS. We understand that time is of the essence, and our local presence ensures immediate action and personalized attention. We stand with you through thick and thin, operating with integrity and discretion. With a focus on speed, we're committed to reuniting you with your loved one quickly, minimizing the time they spend behind bars. Choose an agency that not only knows the bail bonds landscape but also cares deeply about the community and its people—choose D & D Bail Bonds.
Fast, 24/7 Bail Bonds Service
Day or night, rain or shine, D & D Bail Bonds is your steadfast source for Fast, 24/7 Bail Bonds Service in Saucier, MS. Emergencies don't wait, and neither do we. Our dedicated agents are on standby at all times, ensuring that help is always available when you need it most. We pride ourselves on a rapid response time, understanding that efficiency is crucial. With our seasoned professionals at your service, we expedite the bail process with unmatched speed, so life can return to normal as quickly as possible.
Expert Bond Agents near Saucier, MS
Expertise and experience are the hallmarks of our Bond Agents near Saucier, MS. At D & D Bail Bonds, we don't just process bonds; we offer a comprehensive bail bond service backed by our in-depth knowledge and unwavering commitment to our clients. Our agents are rigorously trained to handle all types of bail bonds with the utmost professionalism and discretion. With an expert team available 24/7, you can rest assured that we have the skills to manage even the most complex bail situations with ease and confidence.
Quick Jail Release Saucier, MS
The moment a loved one is detained can be one of uncertainty and urgency. For a Quick Jail Release in Saucier, MS, turn to D & D Bail Bonds. Our proactive approach means we're already working on your case the moment you call. Our bond agents are well-versed in the policies of local detention facilities, ensuring we navigate the process as swiftly as possible. With D & D Bail Bonds, you can expect a rapid release, because we believe that everyone deserves the chance to prepare their defense from the comfort of their home.
About Saucier, MS
Saucier, MS, is a quaint town where community values run deep, and the local spirit is as resilient as it is warm. In a place where everyone knows your name, you need a bail bonds service that's equally familiar and respectful of local traditions. D & D Bail Bonds embodies these hometown values, offering bail bonds services that are as reliable as they are swift, ensuring that our neighbors receive the support they need, precisely when they need it.
Get Out Of A Tough Spot With D & D Bail Bonds
In the sprawling beauty of Mississippi's Gulf Coast, D & D Bail Bonds stands out as the pillar of support for Saucier and beyond. We've woven our services into the community fabric, earning the trust of our clients through steadfast commitment and indisputable expertise. Whether you're facing an unforeseen arrest in Saucier or elsewhere along the Gulf Coast, including Gulfport, we're the name to trust.
For rapid bail bond services that come with a caring touch, call D & D Bail Bonds at (228) 539-0700. Anytime, day or night, you'll find an expert agent ready to assist. We're not just the fastest bail bonds agency in the Mississippi Gulf Coast; we're your partner in navigating through tough times.