Expert Waveland, MS Bond Agents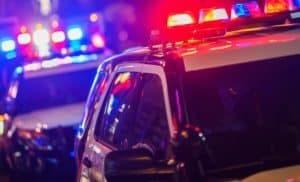 If you or a loved one has been arrested, you may have an opportunity to post bail and secure your freedom before the trial. The amount of bail is dependent on the charges and personal factors surrounding the defendant, but for many people, the bail amount is set too high. If that's the case, trust in D&D Bail Bonds. We can secure a quick jail release in Waveland, MS!
24/7 Bail Bonds Service
You or your loved one may be arrested at any time. Then, the presiding judge may set bail and you find you cannot pay. After doing some research, you find out bail bond agencies are capable of handling the situation. But, it's now late at night. Well, you can call D&D Bail Bonds at any hour. A licensed, professional bail bond agent will answer your call and provide prompt bail bond services.
Quick Jail Release
Everyone wants to secure a quick jail release in Waveland, MS. If that sounds like you, then you're in luck. Here at D&D Bail Bonds, we work with local holding facilities and jails to provide a quick jail release for our clients. Often, the jail has its own procedures and regulations to adhere to. If that is the case, we will work with the facility to move through each step promptly. You'll have your quick jail release shortly!
About Waveland, MS
Waveland, located in Hancock County, is situated perfectly along the Gulf. As part of the Gulfport-Biloxi, Waveland is comfortably located within driving distance of beautiful beaches, exciting casinos, and gulf shore eateries that have become quite the staple in recent years!

When you need to secure a quick jail release in Waveland, MS, turn to the 24/7 bail bond services of D&D Bail Bonds. Give us a call – day or night – at (228) 467-0821! We serve entire Waveland, MS 39576.