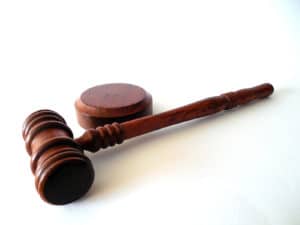 It's overwhelming to be arrested. But during the holidays – even a minor one like Valentine's Day – the situation becomes long, drawn-out, and even more problematic.
There's something about the holidays that brings out the wild side in most people. People drink, get rowdy, and tend to make decisions that aren't well thought-out. As such, the bail bond process, and even the arrest process, change slightly around the holidays. Here are all the things you need to know about getting arrested over the holidays:
Delays
During the holidays, your bail process may be delayed. That being said, you are entitled to a fair and speedy trial within a set number of days. Once your bail is set, then you'll be sent off to the holding facility until bail is met. All of this, however, can take longer because of the next factor to consider around the holidays …
Increased Amounts of Arrests
There are processing delays, of course, because arrests are high. Crime spikes during the holiday season. From dealing with stolen merchandise to addressing issues with public intoxication, law enforcement is out in numbers to handle the influx of holiday misbehavior.
Choosing a Bail Bond Company
During any holiday, you'll want to ensure the bail bond company you work with:
Is available 24 hours a day, 7 days a week
Can provide a bail bond quickly
Has positive reviews from previous clients
Look for a bail bond company with these traits, and you'll never be disappointed.
For top-rated bail bond services in Harrison County, please call D&D Bail Bonds at 228-539-0700. We have the top bail bond agents in the industry on the job!