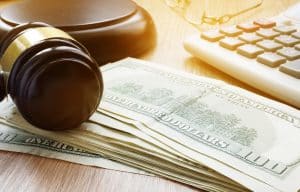 When you bail a loved one out of jail, that person doesn't automatically get off the hook for their alleged crime. Rather, posting bail simply allows the defendant to await his or her court appearances outside the confines of the jail.
Because the defendant must appear before the judge according to the schedule set forth by the court, there are several things he or she can and cannot do while out on bail. Should the defendant do something unacceptable during that time period, they face bail forfeiture. In such an instance, you'll have no choice but to forfeit the funds or property you supplied to post bail for that individual.
If you'd like to eventually get your money or property back after you post bail for a loved one, you must inform them of what they can and cannot do while out on bail. Keep reading to learn what is and isn't acceptable.
What You Can Do While Out on Bail
Being out on bail doesn't mean you have to stay at home and walk on eggshells while you await your court appearances. There are several things you can do that won't violate the terms of the bail. They include:
Get a job or return to your old job. If you can secure employment, you should. Holding a steady job helps prove to the court that you're a productive member of society, which is never a bad idea. If you already have a job and your employer allows you to go back to work, go to work as usual. Again, maintaining gainful employment is highly encouraged when you're out on bail.
Travel locally. Most people who are out on bail can travel within their city. Many people can also travel within their state. If you need to travel out of state, you must check in with the judge to determine whether you're allowed to leave. Where you're allowed to travel depends on the bail conditions set forth by the judge, so don't hesitate to ask if you're unsure. Otherwise, you may inadvertently forfeit your bail.
Lead a normal, crime-free life. While you're out on bail, you can essentially live a normal life, provided your normal life doesn't include crime. You can go about your days as usual, as long as you don't violate the terms of your bail. Basically, you should live your life in such a way that law enforcement has no reason to question your daily practices. Be a model citizen.
What You Cannot Do While Out on Bail
When you're released on bail, the court will inform you of several conditions you must adhere to. If you fail to adhere to them, you'll forfeit your bail and be taken back into police custody. To avoid going back to jail while on bail, here's what you don't want to do:
Miss court dates. If you miss even a single court date, you'll forfeit your bail, and the court will issue a warrant for your arrest. Plus, the person who bailed you out of jail will lose the money, property, or other forms of collateral they used to post your bail.
Use drugs or alcohol. It's not uncommon for the court to issue random drug tests for people who are out on bail. You'll also undergo drug testing at court, so it's in your best interest to avoid using illicit substances while you're out on bail. Depending on the conditions of your case, the court may also impose a restriction on alcohol consumption.
Possess a weapon. Unless the court orders you to not possess a firearm while you're out on bail, you can own a gun. However, it's typically in your best interest to avoid having weapons in your home or on your person. While possessing weapons may be allowed, if you're already in trouble, why ask for potential problems? Most lawyers advise against having a weapon while you're out on bail.
Violate curfew. If the court issued a curfew as a condition of your bail, you must adhere to it. If you're caught staying out past a court-ordered curfew, you'll have to answer for the violation.
Commit additional crimes. This should go without saying, but do not commit any civil or criminal offenses while you're out on bail! If you commit another crime, you'll forfeit your bail, go back to jail, and have another case to deal with. Again, be a model citizen while you're out on bail.
Need a Bail Bond?
If you need to post bail for someone you love, don't hesitate to get in touch with our team at D&D Bail Bonds. We serve the entire Mississippi Gulf Coast, and our licensed bail bond agents are available 24/7 to help you get your loved one out of jail quickly. To get started, give us a call at (228) 539-0700 or contact us online for more information.