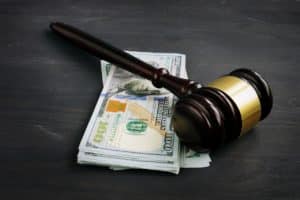 If you pay attention to reality television, you would think the bail bond industry is overly complex and convoluted. In reality, securing a bond is quite simple. To start, the type of criminal offense that gets you in jail impacts the terms of your bail. This time around, we're looking at bail bonds for misdemeanors.
Common Types of Misdemeanors in Harrison County
Petty Theft — Petty theft includes various property crimes in which the defendant steals something not their own. Common forms of petty theft include shoplifting and petty larceny.

Basic Assault — Basic assault is, as its name suggests, hurting another individual but without the intent to injure.

Public Intoxication — In most areas of the country, it is illegal to be intoxicated in a public space.

Indecent Exposure — Revealing yourself to another person who does not wish to see your private areas is the most common definition if indecent exposure. It also includes public urination.

Trespassing — If you enter another person's property without permission, it is a misdemeanor.
About Misdemeanor Bail
If you are held in jail for a misdemeanor, you'll have the chance to bail yourself out with cash or by obtaining a bail bond. Like every other type of bail bond, a misdemeanor bail bond requires you to appear in court. Otherwise, a warrant may be issued for your arrest.
Once Bail Is Posted for a Misdemeanor
Once bail is posted either by you or by someone else on your behalf, you will be released from jail until your hearing. This is only temporary. If the court finds you guilty, you will be sentenced to jail or prison time for the crime.
You must make your court appearances while out on bail. If you do not, not only does it look bad in the eyes of the court, but you'll be arrested on sight.
For 24-hour misdemeanor bail bonds in Harrison County, call D&D Bail Bonds today. You can reach us at 228-539-0700!