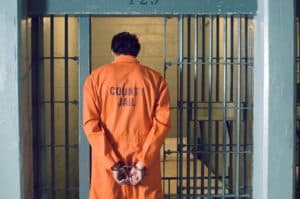 The legal process surrounding arrest and posting bail can sometimes be confusing. If this is your first time, then it's all likely a mystery. Let's shed some light on the bail system as a whole and why a judge may deny bail.
First, it's important to understand that a bail bond allows a defendant to secure a quick jail release and avoid spending a few weeks or months in a cell. Of course, there are responsibilities when posting bail. For instance, you must make your court appearances on time. Otherwise, you forfeit your bail and wind up in jail.
Why a Judge May Deny Bail
Now, let's explore why a judge may deny a defendant bail. There are a few reasons, such as:
Felony Charges – A judge may choose to set a high bail amount or outright deny bail for felony charges in which there is strong evidence against the defendant. A felony charge includes violence, sexual assault, and murder.
Repeat Offense – A judge will have zero sympathy for a repeat offender who is on probation or parole for a previous offense. In those situations, a judge it more likely to deny bail.
Flight Risk – If the judge feels the defendant is a flight risk, he or she will deny bail. Anyone who has skipped bail in the past or is violent is considered a flight risk.
Public Threat – A dangerous criminal, such as a murderer or repeat offender, is often considered a public threat. As such, bail is typically denied to avoid any public harm.
Citizenship – If the defendant in question is not a US citizen, bail will be denied and Immigration and Customers Enforcement (ICE) will take over the charge.
For 24/7 bail bond services in Gulfport, MS, contact D&D Bail Bonds at 228-539-0700. You're in good hands!