It's 2 a.m., you're snoozing soundly, and the phone unexpectedly rings —who is it? It's a loved one calling to let you know they've been arrested and booked into a local jail. What do you do? Can you even bail someone out of jail in the middle of the night?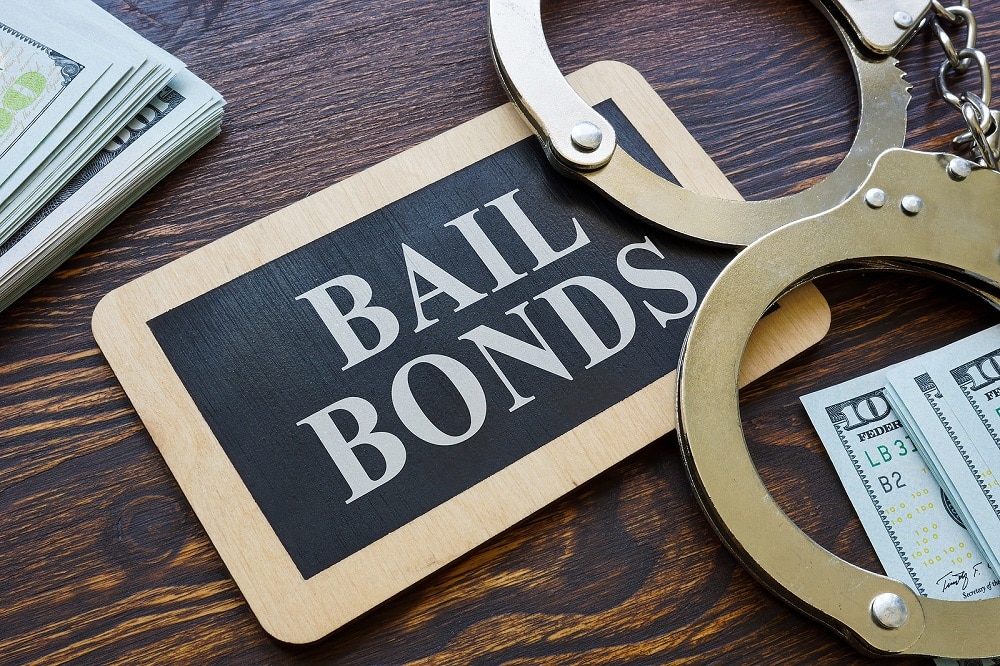 Let's take a look at how posting bail works and whether you can bail a loved one out of jail during the night.
Can You Post Bail at Night?
Yes, you can post bail at night, whether you need to post it for yourself or someone else. But there's a caveat: You can only post bail if the charge has a pre-set bail amount or a judge has already set the defendant's bail during a bail hearing (which only occurs during the day).
If you or someone you know gets arrested late at night, the bail hearing won't take place until the following morning or afternoon. And you won't be able to post bail until that hearing happens.
The same idea applies to weekends. If you or a loved one is incarcerated at 1 a.m. on Saturday morning, and the jail doesn't have a preset bail for the alleged crime, you likely won't be able to post bail until Monday. Courts aren't in session on the weekend, so a judge won't set bail until Monday morning or afternoon at the earliest, and you can't post bail until after an amount has been set.
How Do You Bail Out of Jail at Night?
There are two ways to bail yourself or someone else out of jail at night. The one that's best for you depends on your financial situation and personal preference.
Post Bail at the Jail
If you have enough money to post the bond in cash, you can post bail at the jail by paying the full amount of the bond with cash. Depending on the county, you may also be able to use a cashier's check, a U.S. postal money order, or property that has the same value as the defendant's bail amount.
Post Bail With a Bail Bond Service
If you don't have the full amount of the defendant's bail in cash (or simply don't want to pay cash), you can contact a bail bondsman who'll help you post bail.
When you work with a bail bond service, you'll only be required to pay around 10% of the defendant's total bail amount to get them out of jail. That 10% fee is essentially a service fee and it's nonrefundable, so don't expect to get your money back. You may also need to provide some form of collateral, depending on the defendant's bail amount.
Most bail bondsmen offer services 24 hours a day, seven days a week, so even if you call during the middle of the night, they can help you.
How Long Does It Take to Post Bail at Night?
That depends on when you post bail and the speed with which the jail (or court) processes the bond. If you post bail at the jail, you'll need to wait for the bond to post, which typically takes a few hours. If you work with a bail bondsman, the same idea applies.
You can call the jail to find out how long it'll take your loved one to get released after their bond is posted, but be aware that any information you receive is likely an estimate only. Generally, you can expect to wait four to eight hours after posting bail before your loved one gets released from jail.
Contact D&D Bail Bonds for 24/7 Bond Service on the Mississippi Gulf Coast
No matter what time of day you need to bail yourself or someone else out of jail, our team at D&D Bail Bonds is ready to help. We're available any time, day or night, and specialize in rapid release from all jails on the Mississippi Gulf Coast. Whether you need a misdemeanor or felony bond, don't hesitate to get in touch to see what we can do for you!
To get started or learn more about how bonding out of jail works, (228) 539-0700 or contact us online to request a free consultation, and we'll get in touch promptly.